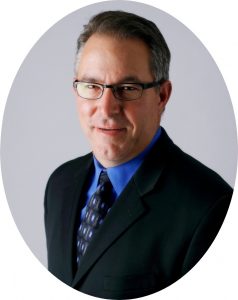 David B. Rounds is a Las Vegas native and attended the University of Nevada, Las Vegas. With a significant history in the IT industry, as a Network Administrator, Director of IT, and as an IT CIO Consultant, his career as an IT business owner started with his first company, uptimeLV, which he founded in 2001. As the CEO, he developed a vision and foresight, which has led him to be one of the leaders in the Managed Service Provider (MSP) IT industry. He currently serves as an advisor for Insperity MSP Advisory Council, as well as The Pax8 Peer Group Advisors for a cloud software distribution company. He is also a member of The Gentleman's League, a non-profit organization of Southern Nevada business leaders committed to assisting other local non-profits in their fundraising endeavors.
David has since merged with and subsequently acquired two other MSPs in Las Vegas. The most recent phase of his career and success came in 2014 as he merged with NetEffect Networks, another growing MSP in the Las Vegas market. With this merger, David was able to advance his commitment by providing not only a quality service but also furthering the NetEffect commitment to Small and Medium Businesses by providing a vCIO expertise that is typically not available to the smaller business community. This vCIO offering would not be possible if it were not for his extensive expertise.
David has exhibited a tireless commitment to the IT industry. For his vision and contribution, David has received recognition and awards from many organizations as a business leader. David recognizes the speed at which the industry is growing and reshaping itself. This reshaping is why David and NetEffect remain committed to being at the forefront of IT business innovation.
NetEffect opened its doors as uptimeLV in 2001 with the goal to bring Fortune 500 level IT expertise and exceptional customer experience to the small and medium-sized business market in Las Vegas. Over the years, NetEffect has acquired two IT firms to become one of the largest and most respected firms supporting the SMB market in Las Vegas. NetEffect has since attracted the best and brightest IT professionals to support our customers.
We provide Las Vegas Metropolitan businesses with a full IT staff at a fraction of the cost that they would pay a low-level full-time IT Manager. Our team eliminates the hassle of dealing with the single knowledge and abilities of a lone "computer guy." What makes us unique is that we are founded and operated by a Las Vegas Native, and our staff is local and certified to focus on Las Vegas businesses. We guarantee our clients a response within 6 minutes or less with live, local 24x7x365 for all urgent needs. We have a 97.2% client satisfaction rate over the last 4 years and the highest-rated and most reviewed (5 Star Google Reviews) of all Managed Service Providers in Las Vegas. No other computer service provider in Las Vegas can provide as many client success stories as we can.